PATIENT NOTICE
Tey Women's Health Center and Dr. Tey would like to inform you that Dr. Jonathan Lugo is no longer an employee of our office. We understand the concerns that come with changes in your healthcare providers. Dr. Alejandro Tey, Elana Ramirez, APRN, WHNP, and Amanda Martinez, APRN, WHNP, will continue to provide excellent level of care. For any questions or concerns please feel free to ask for our office manager Kelsey Cranford. We will still be open on Saturdays.

Any patient that is interested in obtaining their medical records, may speak with the office manager at 956-720-4577.
About Tey Women's Clinic
Quality of care is our priority.
At Tey Womens Health Center, we provide a complete health approach to women of all ages. We provide obstretrical and female health with a focus on fertility and incontinence.
Dedicated to Excellence
Tey Women's Health Center is dedicated to our customers.
Our mission to provide complete patient centered care. With compassion and empathy, our goal is to provide a warm, comfortable setting to empower our patients to discuss any and all concerns.
Through integrity, honesty and compassion, our vision to improve the quality in every aspect of life. Through the use of modern medicine and patient centered care, we aim to provide efficient and cost effective care that is personalized for each patient.
The cornerstone value we prioritize above all else is patient centered care. We look at the patient as a whole and aim to provide a specific plan for their needs.


Our Team
Meet our dedicated providers
Giving Support
In Our Communities
Meaningful community engagement to empower women and promote reproductive health.
Destination Maternity New Mother Seminar
April 2019
---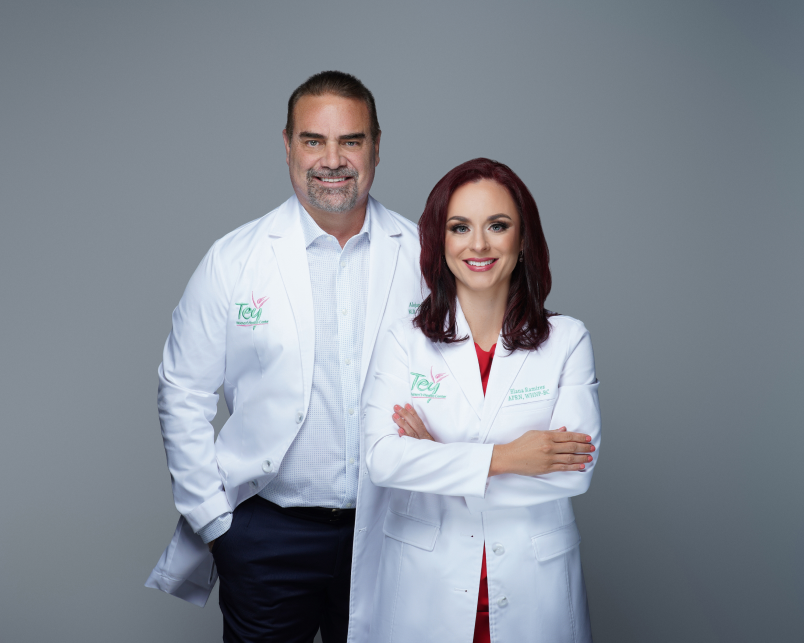 Stay Informed
Join the Tey Women's Health center's Newsletter
Quality of Care
What patients say
Best doctor ever!!! Real patient to any questions you have and explains everything. 😊

Jessica Hernandez
April 04, 2023
Very awesome doctor,I highly recommend him, explains everything thoroughly.

Denise Guzman
April 04, 2023
I've been with Dr.Tey about 8 years now, his work ethic and passion for what he does is one of a kind.

Amy Lynn
April 04, 2023
I love the service here. Everyone is so kind and they dont take forever like other clinics.

Prisila Castañeda
April 04, 2023
Great Doctor! He Deliver my first baby and seeing him again to welcome baby #2

Connie Alvarado
April 04, 2023
3 deliveries with doctor Tey, and would go for the following. Awesome doctor

Roxiie Villarreal
April 04, 2023
Excellent attention, and very kind nurses

Jessica Gonzalez
April 04, 2023